Your Event
Live Results
The website, skateresults.app, is the core of 'Skate Results'. Athletes, spectators, and relatives at home have direct access to up-to-date results, seeding lists, timetables, and relevant information about the event. The website doesn't require any installation, and due to its slim design, it loads instantly even with bad internet connections or data plans. Also, there is no need for the users to constantly refresh as all data is updated live in the palm of their hands.
'Skate Results' supports various import formats like the Wettkampfprogramm, Excel or Race Result. Individual races but also team events can be displayed. During an event, all updated data is directly pushed to the users devices. That way they don't need to constantly refresh their browsers but can celebrate the winners immediately.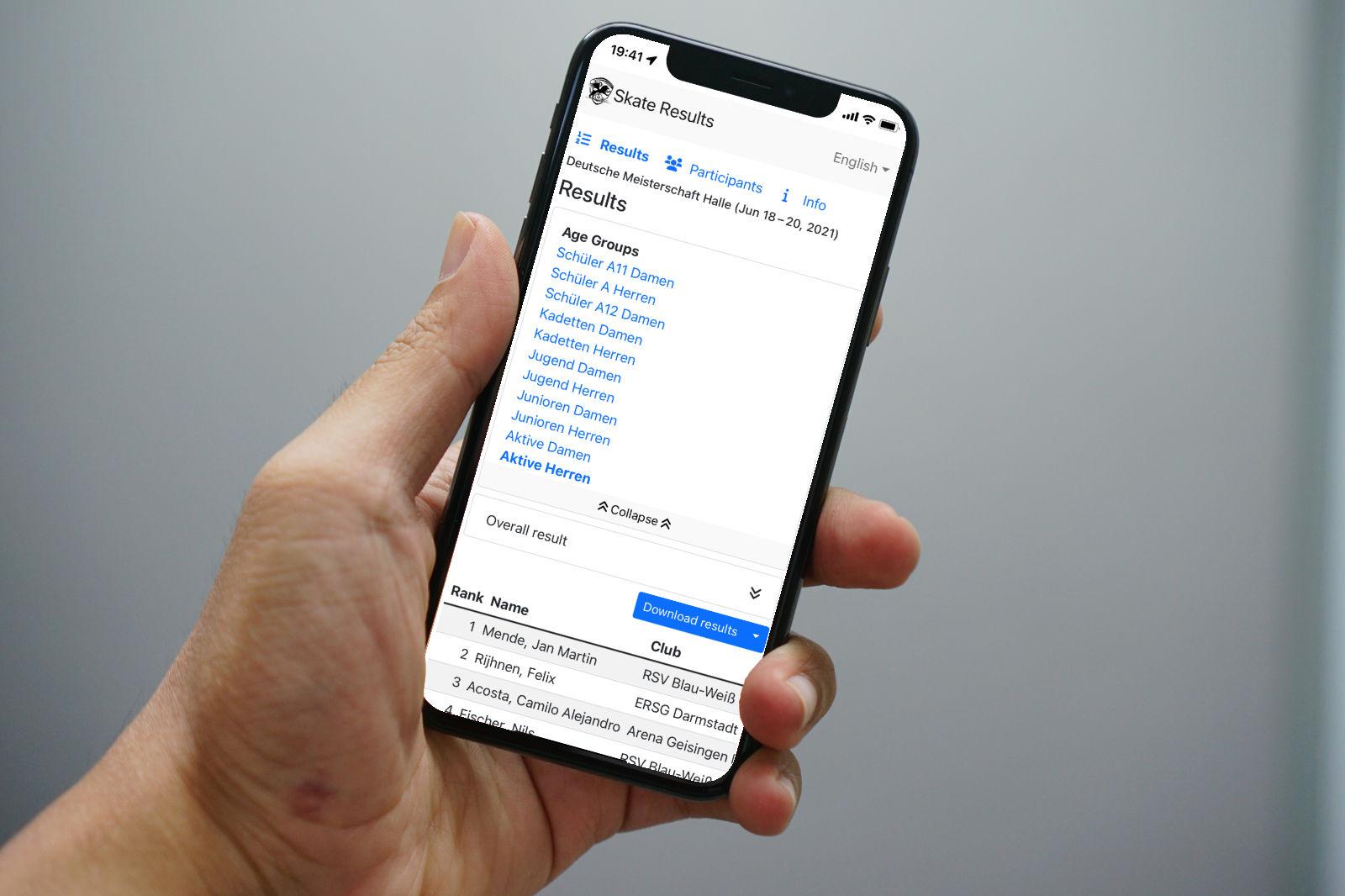 Notifications
Live-Mode allows athletes, spectators, and interested relatives to easily track the progress of events. Subscribing to individual athletes or age groups is as simple as clicking on the bell icons, which will send automated notifications whenever new results or seeding lists are published. No longer will you have to wait in front of the notice board, constantly refresh the results website, or bother athletes for updates. With Live-Mode, you'll stay up-to-date with event updates and results from the comfort of your own home.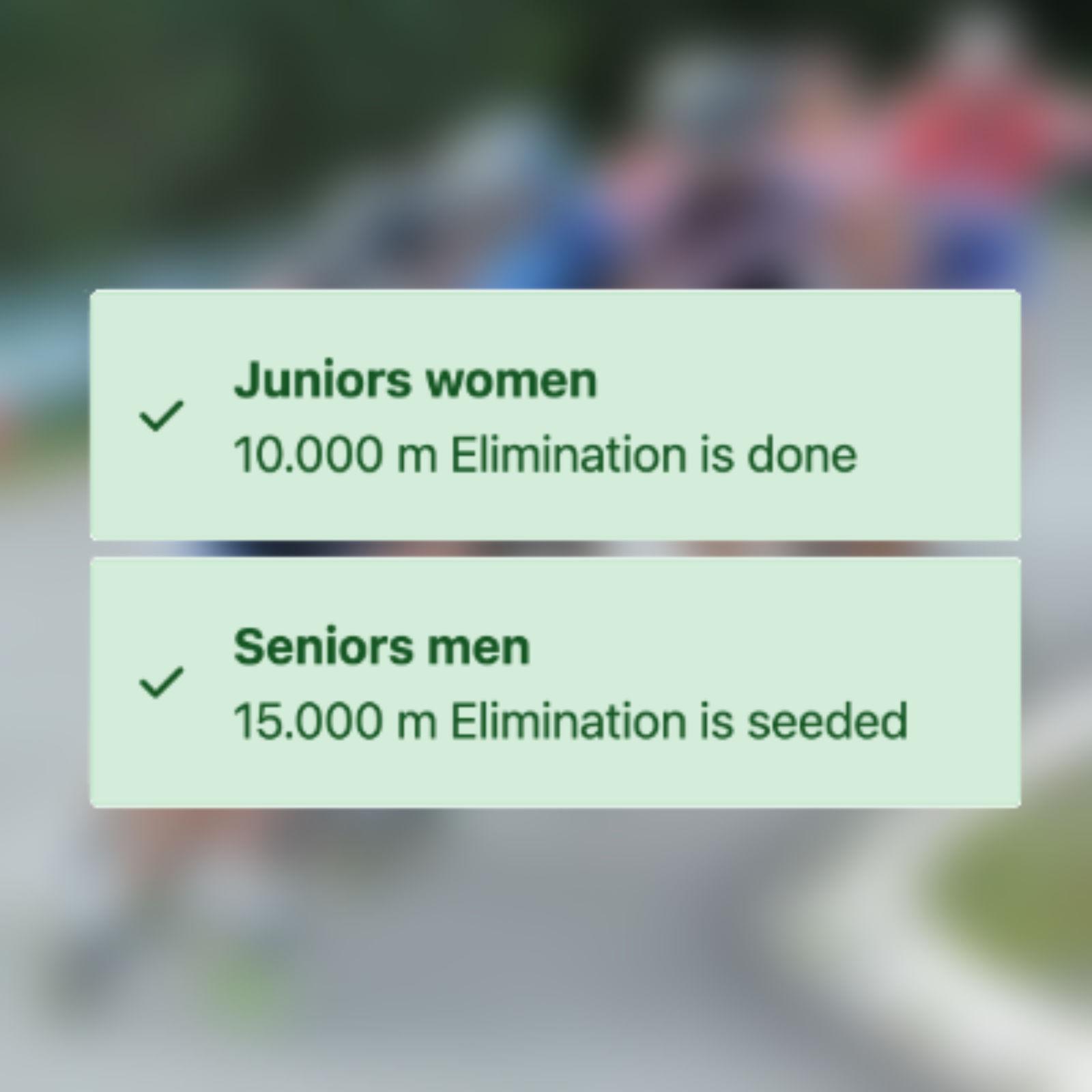 Certificates
Printing certificates at the end of an event can often take a lot of time. On top of that, the used paper and ink cost additional money. It is especially aggravating when the printed certificates don't make it home due to a long trip by car or lack of interest by the athletes.
With 'Skate Results' certificates are automatically generated and offered Online. Athletes or their parents can then download those and print them. That way, only the paper is used that really becomes a memory.
To create certificates, you only need to upload a PDF template. Name, rank, time, and more information can be placed freely on top of the template. Certificates can be created and individualized for overall rankings, individual races, or special evaluations.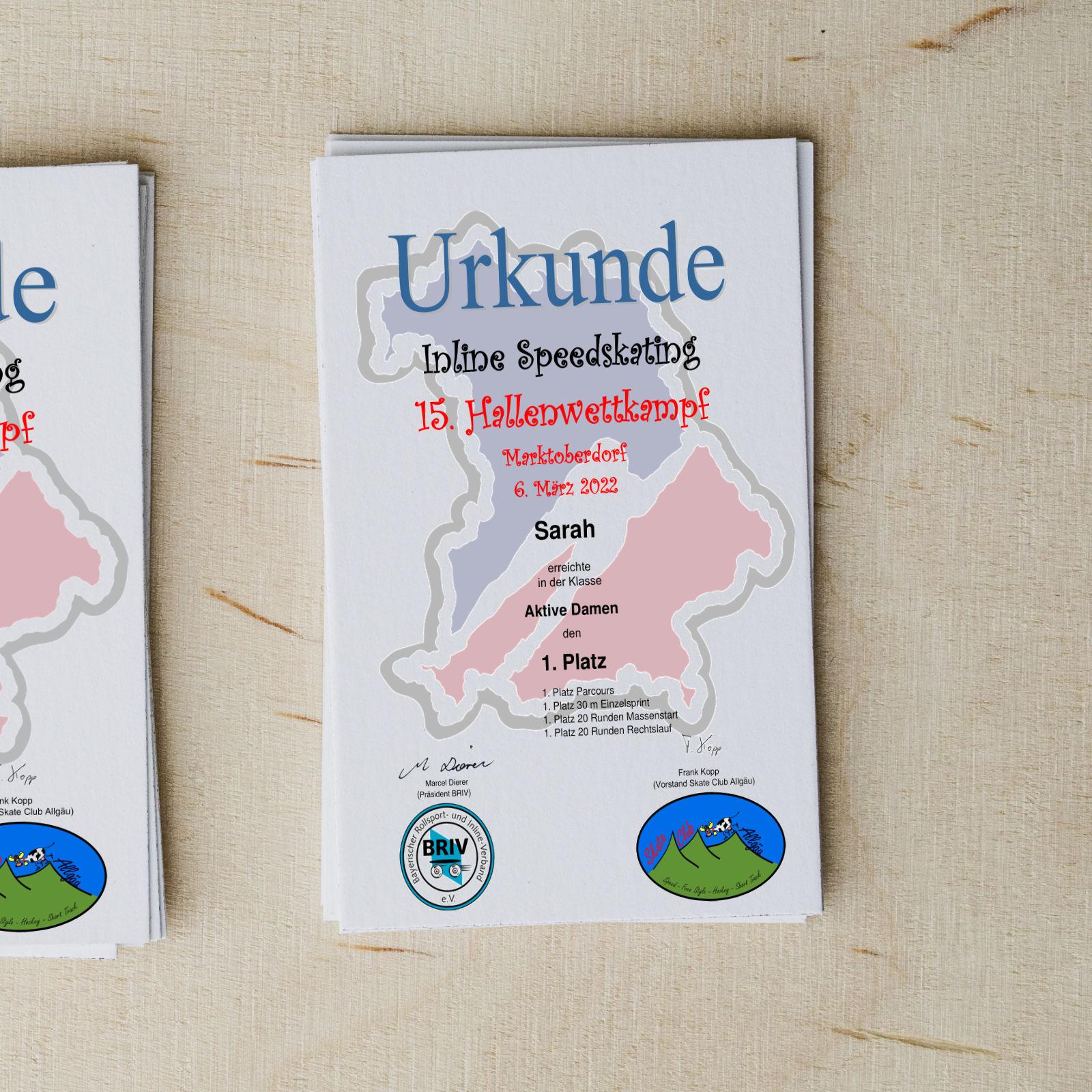 Online Registration
The registration is the first contact point to athletes participating in your race - but it is also the first potential pain point. You need to find a third-party online form service, set up all fields and options, customize a success email, and eventually export all registrations in a strange format. Also, for the athletes, every registration works differently, looks different, and only sometimes sends a confirmation email.
With 'Skate Results' your registration is set up within minutes. All you need to do is upload your Age Groups, select which data you want to collect, and you are ready. The form is optimized for skating events by auto-selecting the athlete's age group, auto-completing their club and asking for additional information of the legal guardian if a minor wants to register. The export of the registations is compatible with the 'Wettkampfprogramm' and can be imported without any additional work.
It will soon be possible to collect your starting fees via 'Skate Results'.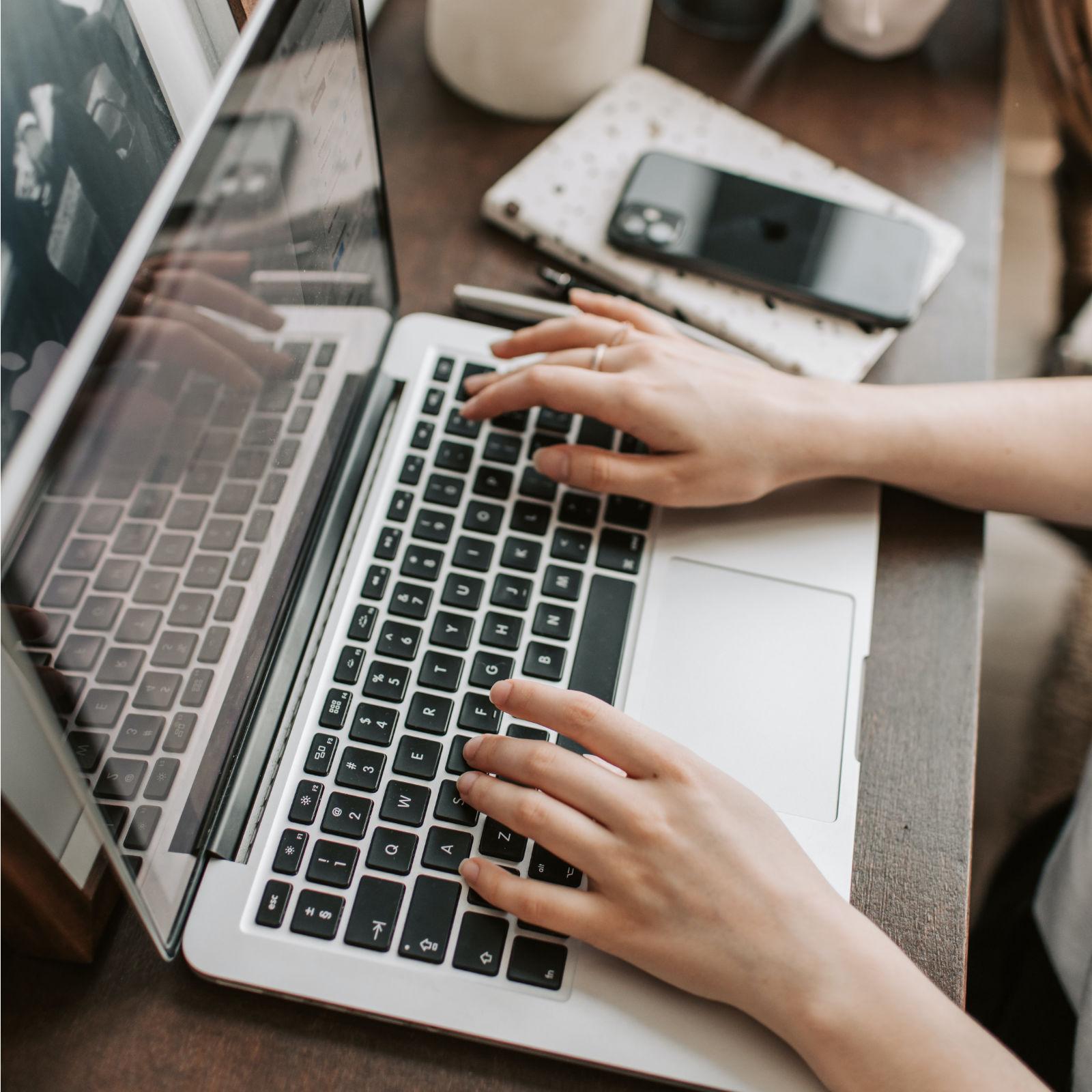 Kiosk Mode
By using the kiosk mode feature of 'Skate Results', you can save paper and a significant amount of time that would have been spent walking around. Instead of pinning up paper on a notice board, you can set up a few displays, connect them to a Raspberry Pi, and forget about it. These displays can show a range of information from results and seedings to timetables and announcements. Moreover, the feature is fully customizable remotely and updates within seconds, providing a seamless and efficient experience.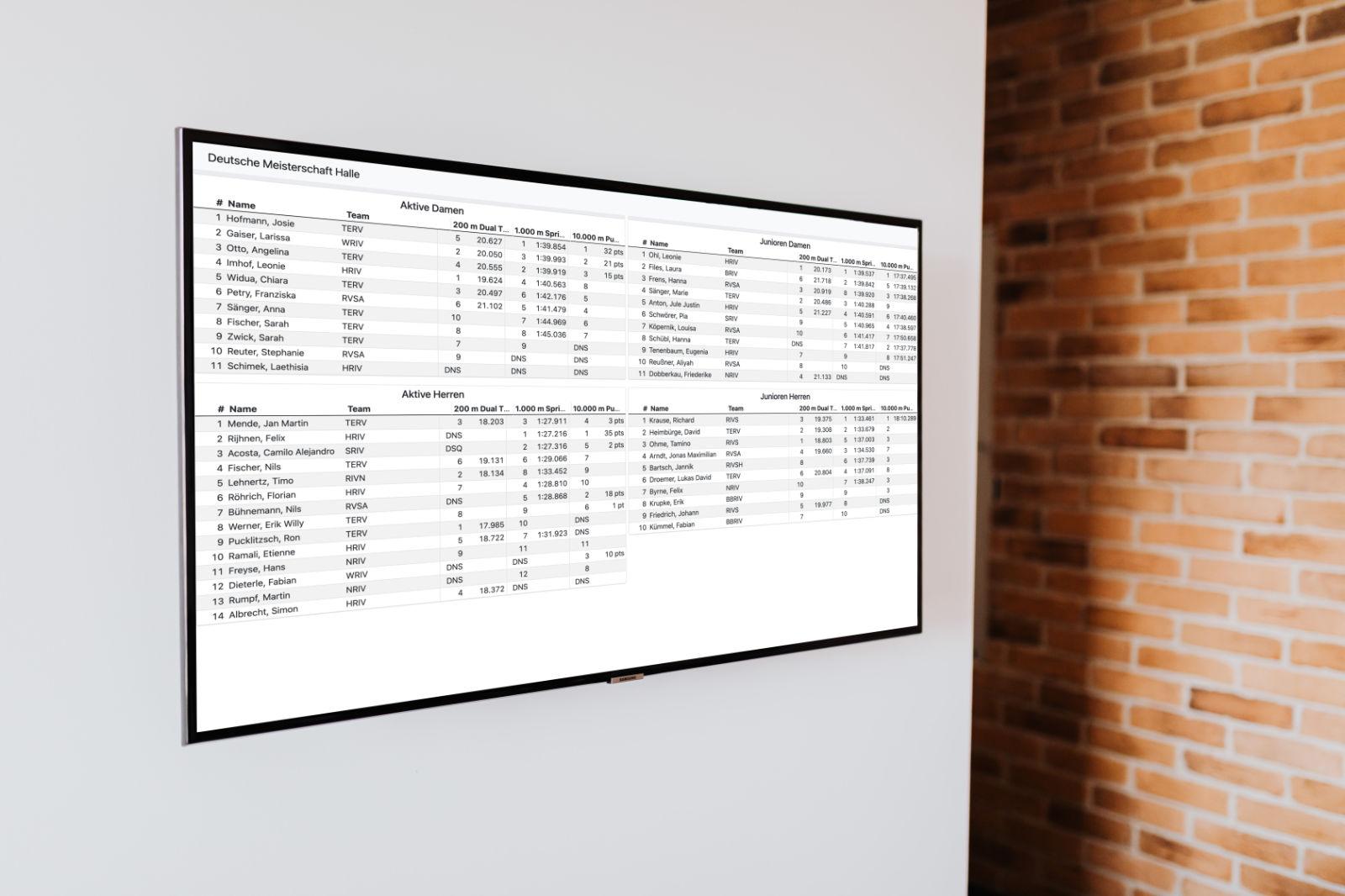 Data Privacy
Data economy and privacy are crucial aspects of 'Skate Results'. As a sole proprietor, I only measure and track data that is necessary for the website's operation, such as errors or slow loading times. I strive to minimize the use of cookies and similar technologies that are often used to track user behavior. Therefore, I do not collect data on the number or origin of daily visitors. You can learn more about this topic by reading thethe privacy policy.
In addition, 'Skate Results' incorporates parts of the GDPR to ensure the protection of athletes' privacy. If an athlete wishes to remove their name from public listings, their information can be hidden from the entire website within seconds.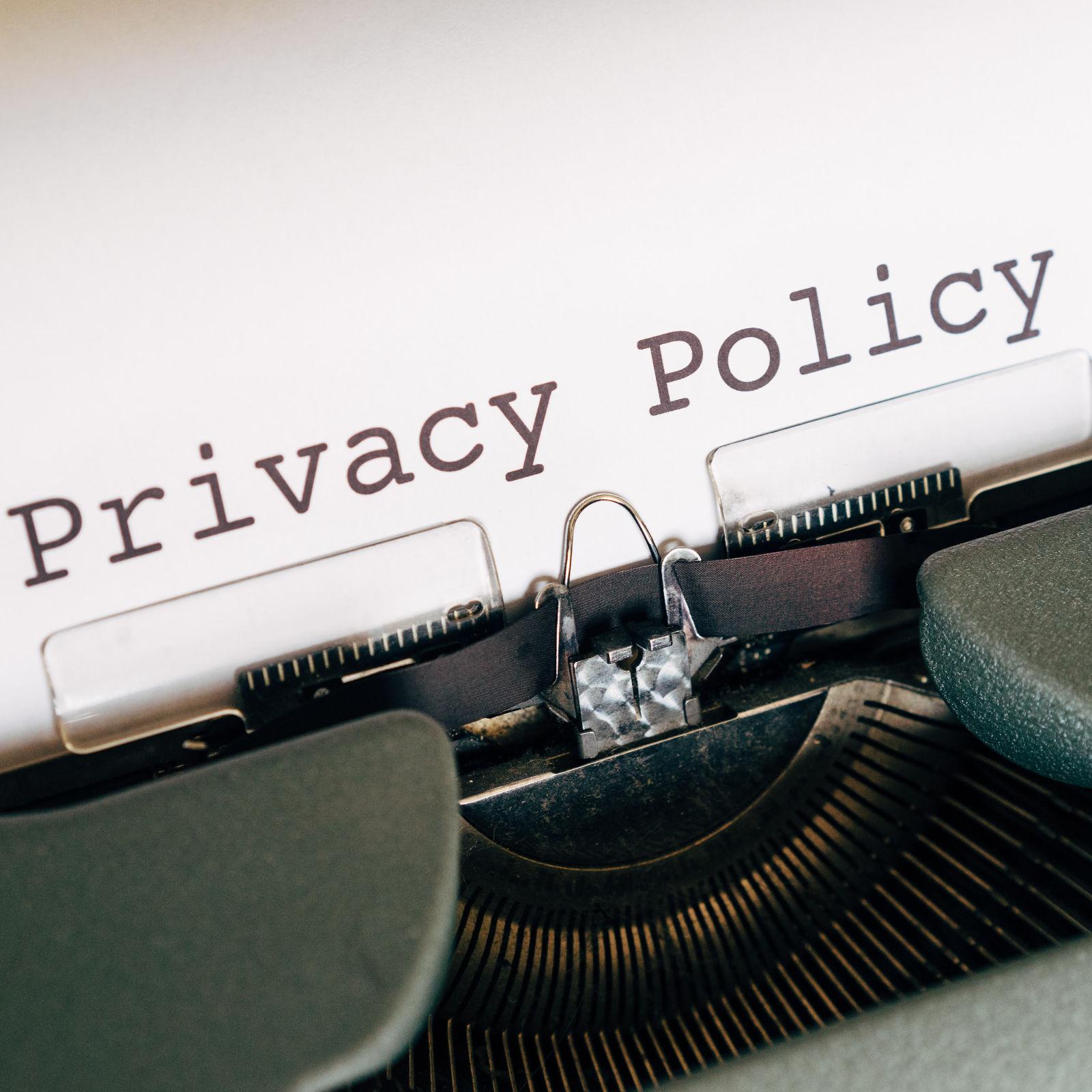 Pricing & Contact
Are you considering using 'Skate Results' for your upcoming event? Don't hesitate to send me an email so we can discuss your requirements.
Please note that a fee of 50 cents per athlete per event is charged for the usage of this service. The price is fixed, regardless of which features you choose to use from the ones mentioned above.
Andi Pätzold
info@skateresults.app
Events organized by the 'Bayerischer Rollsport- und Inline-Verband' can use the service for free.